Two Attorneys Discuss NIL and NIL Legislation
Dec 15, 2022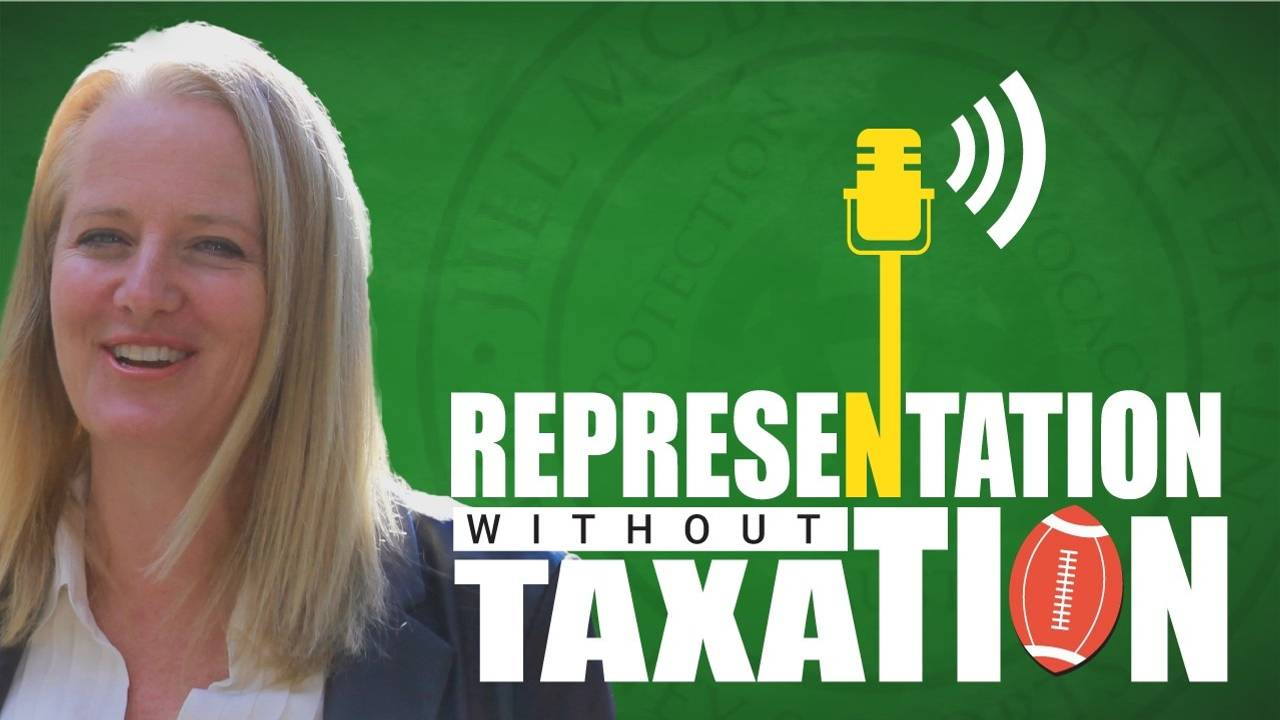 This week Jill and Jerome discuss Name, Image and likeness and Federal Legislation.
Jerome Fogel is author of the book The Gauntlent. You can purchase on his book on Amazon.
Jilll is a 32 veteran Sports Attorney, representing Coaches, Players, Athletic Directors, Media, NIL Consultant, CEO of Academic Gameplan, Adjunct Professor at McGeorge School of Law, Podcaster and Author. Contracts and Connections are my unique gifts. I also love to mentor and teach and have many free resources and online courses to help everyone.
Do you need Representation? Get in touch with Jill Now! Click here to see all Jill has to offer! https://linktr.ee/jillmcbridebaxter
JIll's book Born to Be a Sports Agent is 20% OFF Through December 31, 2022. Discount Code is HOLIDAY2022 https://www.borntobeasportagent.com
To Learn how to teach the Rules, Fundamentals and Techniques of How to Win at the Game of School and Life go to https://academicgameplan.com
Click on this link to sign up for any of the free classes below https://linktr.ee/jillmcbridebaxter
Free Class for Athletic Coaches Pondering Representation
Free Class for Aspiring Sports Agents/Attorney
Free Class for Businesses, Athletes, or Universities seeking Consultation on Name, Image, and Likeness
Free Class for Athletes Looking for Representation
Set Up a Free Consultation with veteran Sports Attorney Jill McBride Baxter https://calendly.com/jillbaxter/one-on-one-meeting
Do you Need Legal Representation right now? Call 559-250-0151 or email [email protected]
Follow Jill IG https://www.instagram.com/agentjillbaxter/
Follow Jill Twitter https://www.twitter.com/agentjillbaxter
Follow Jill on YouTube https://youtube.com/user/jillbaxterAGP
Follow Jill on Facebook https://www.facebook.com/agentjillmcbridebaxter
Follow Jill on LinkedIn https://www.linkedin.com/in/jillmcbridebaxter
Visit Jill's Website https://www.jillmcbridebaxter.com
Subscribe and Share this, my podcast https://podcasts.apple.com/us/podcast/representation-without-taxation/id1356954624