The Legality of Sports Media Non Compete Clauses and More with Laura Okmin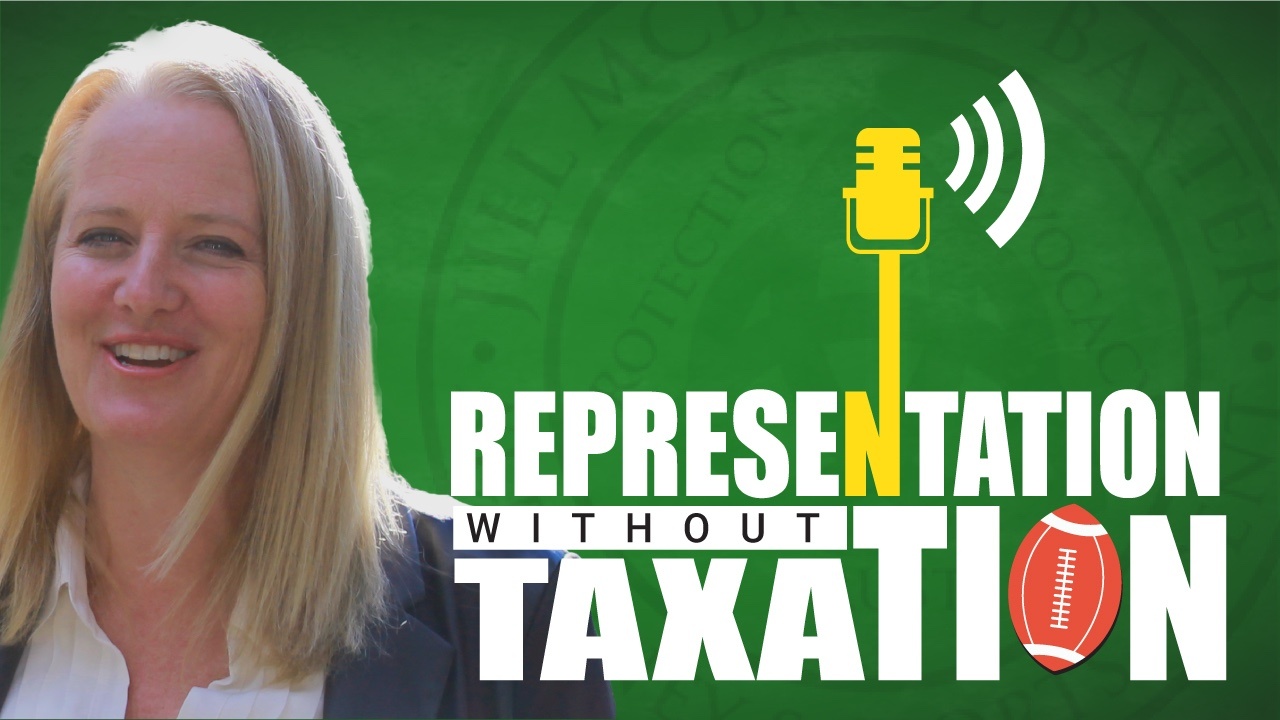 Jill and Laura Okmin discuss Sports Media Contracts and the Clauses that are not enforceable, women and their worth in the sports media market, GALvanize, Leveraging your Currency while your playing or coaching for a team, How to Vet your Agent and much more. If you are a player, coach, sports journalist, student, or sports agent this episode is packed with a lifetime of information!
Laura Okmin is a seasoned reporter for FOX Sports' NFL coverage and the third-longest tenured sideline reporter in the league's history. In addition to her role with the network, she provides analysis for Westwood One's Thursday Night Football, Monday Night Football and NFL Playoff coverage. [email protected]
Named to Sports Illustrated's The Unrelenting, which highlights the most powerful; most influential; and most outstanding women in sports, Okmin has covered the biggest names on the biggest stages. Spanning two decades, some of her work includes over ten Super Bowls, three Olympics, multiple NBA Finals, World Series and All-Star Games.
Outside of her career as a reporter, Okmin's main passion is mentoring young women. For the past decade, her company, GALvanize, has reached over four thousand women of all ages in every area of sports across the country. She also conducts media training for professional athletes, coaches, NFL/ MLB teams and business professionals in addition to serving as a senior media consultant for the Professional Women's Hockey Players Association. https://www.instagram.com/galvanizelife/
Jill is a 32 veteran Sports Attorney, representing Coaches, Players, Athletic Directors, Media, NIL Consultant, CEO of Academic Gameplan, Adjunct Professor at McGeorge School of Law, Podcaster and Author. Contracts and Connections are my unique gifts. I also love to mentor and teach and have many free resources and online courses to help everyone.
Do you need Representation? Get in touch with Jill Now! Click here to see all Jill has to offer! https://linktr.ee/jillmcbridebaxter
To Learn how to teach the Rules, Fundamentals and Techniques of How to Win at the Game of School and Life go to https://academicgameplan.com
Click on this link to sign up for any of the free classes below https://linktr.ee/jillmcbridebaxter
Free Class for Athletic Coaches Pondering Representation
Free Class for Aspiring Sports Agents/Attorney
Free Class for Businesses, Athletes, or Universities seeking Consultation on Name, Image, and Likeness
Free Class for Athletes Looking for Representation
Set Up a Free Consultation with veteran Sports Attorney Jill McBride Baxter https://calendly.com/jillbaxter/one-on-one-meeting
Do you Need Legal Representation right now? Call 559-250-0151 or email [email protected]
Follow Jill IG https://www.instagram.com/agentjillbaxter/
Follow Jill Twitter https://www.twitter.com/agentjillbaxter
Follow Jill on YouTube https://youtube.com/user/jillbaxterAGP
Follow Jill on Facebook https://www.facebook.com/agentjillmcbridebaxter
Follow Jill on LinkedIn https://www.linkedin.com/in/jillmcbridebaxter
Visit Jill's Website https://www.jillmcbridebaxter.com
Subscribe and Share Jill's podcast https://podcasts.apple.com/us/podcast/representation-without-taxation/id1356954624
Subscribe to Jill Blog and Podcast Representation Without Taxation!
I look forward to sharing my experiences in the World of Sports!
Don't worry, your information will not be shared.
Subscribe