Whose on Your Team, Whose In Your Pocket with Coach John Baxter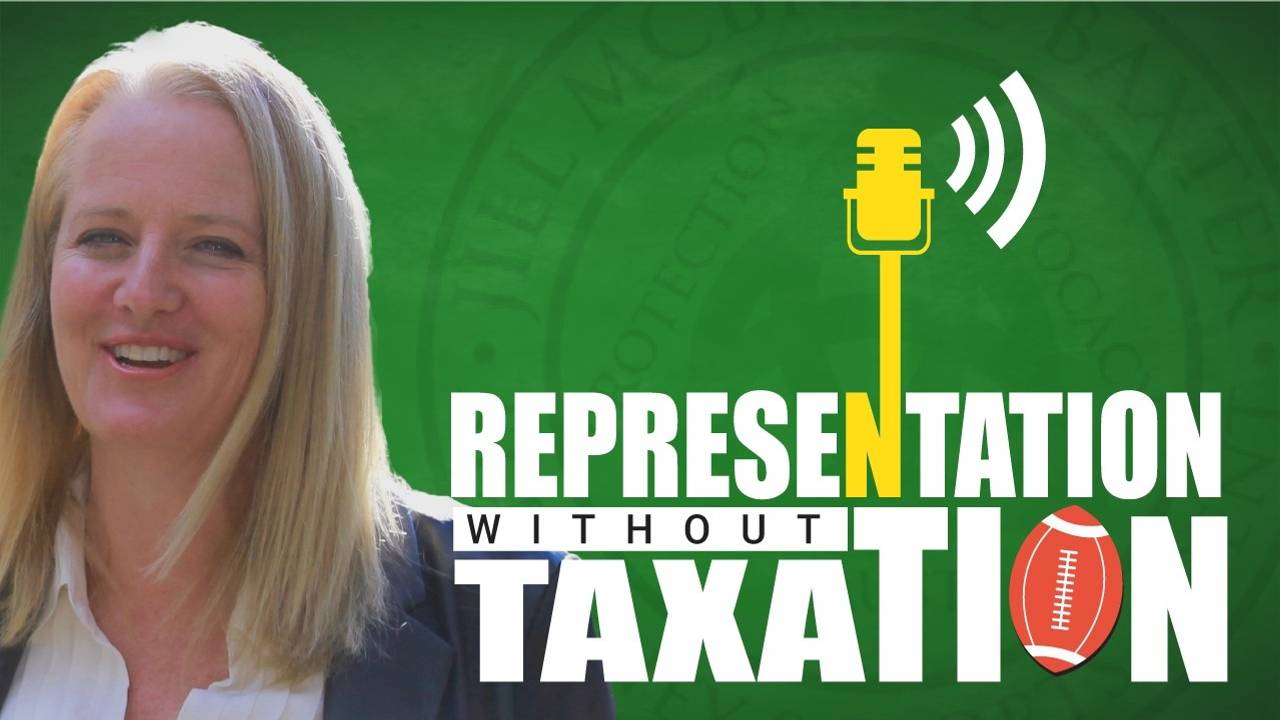 Jill and Her husband Special Teams/Tight Ends Coach John Baxter discuss player representation and Who is on Your Team and Who May be in Your Pocket! It is always from to interview my husband. This was recorded years ago but I like to re share episodes that were particularly impactful for player!
Just reminder my online courses and book are discounted in DECEMBER! HOLIDAY2022 is discount code. Click here to order MY Book!
Jill is a 32 veteran Sports Attorney, representing Coaches, Players, Athletic Directors, Media, NIL Consultant, CEO of Academic Gameplan, Adjunct Professor at McGeorge School of Law, Podcaster and Author. Contracts and Connections are my unique gifts. I also love to mentor and teach and have many free resources and online courses to help everyone.
Do you need Representation? Get in touch with Jill Now! Click here to see all Jill has to offer! https://linktr.ee/jillmcbridebaxter
To Learn how to teach the Rules, Fundamentals and Techniques of How to Win at the Game of School and Life go to https://academicgameplan.com
Click on this link to sign up for any of the free classes below https://linktr.ee/jillmcbridebaxter
Free Class for Athletic Coaches Pondering Representation
Free Class for Aspiring Sports Agents/Attorney
Free Class for Businesses, Athletes, or Universities seeking Consultation on Name, Image, and Likeness
Free Class for Athletes Looking for Representation
Set Up a Free Consultation with veteran Sports Attorney Jill McBride Baxter https://calendly.com/jillbaxter/one-on-one-meeting
Do you Need Legal Representation right now? Call 559-250-0151 or email [email protected]
Follow Jill IG https://www.instagram.com/agentjillbaxter/
Follow Jill Twitter https://www.twitter.com/agentjillbaxter
Follow Jill on YouTube https://youtube.com/user/jillbaxterAGP
Follow Jill on Facebook https://www.facebook.com/agentjillmcbridebaxter
Follow Jill on LinkedIn https://www.linkedin.com/in/jillmcbridebaxter
Visit Jill's Website https://www.jillmcbridebaxter.com
Subscribe and Share this, my podcast https://podcasts.apple.com/us/podcast/representation-without-taxation/id1356954624
Subscribe to Jill Blog and Podcast Representation Without Taxation!
I look forward to sharing my experiences in the World of Sports!
Don't worry, your information will not be shared.
Subscribe